Two days ago, Northern Ireland teachers woke to the surprising news (as, in its timing) that Peter Weir, the new NI Education Minister, had issued guidance regarding primary schools preparing children for entrance tests to Grammar Schools. This was in the same week that Theresa May announced the expansion of the Grammar School system in England. I went through a Grammar School – I have mixed feelings about it – but I know that I was inspired by some, particularly one, of the teachers there. But I was equally shunned and left cold by its, at times, elitist values.
Testing, Testing 1…2…3… (4 and 5)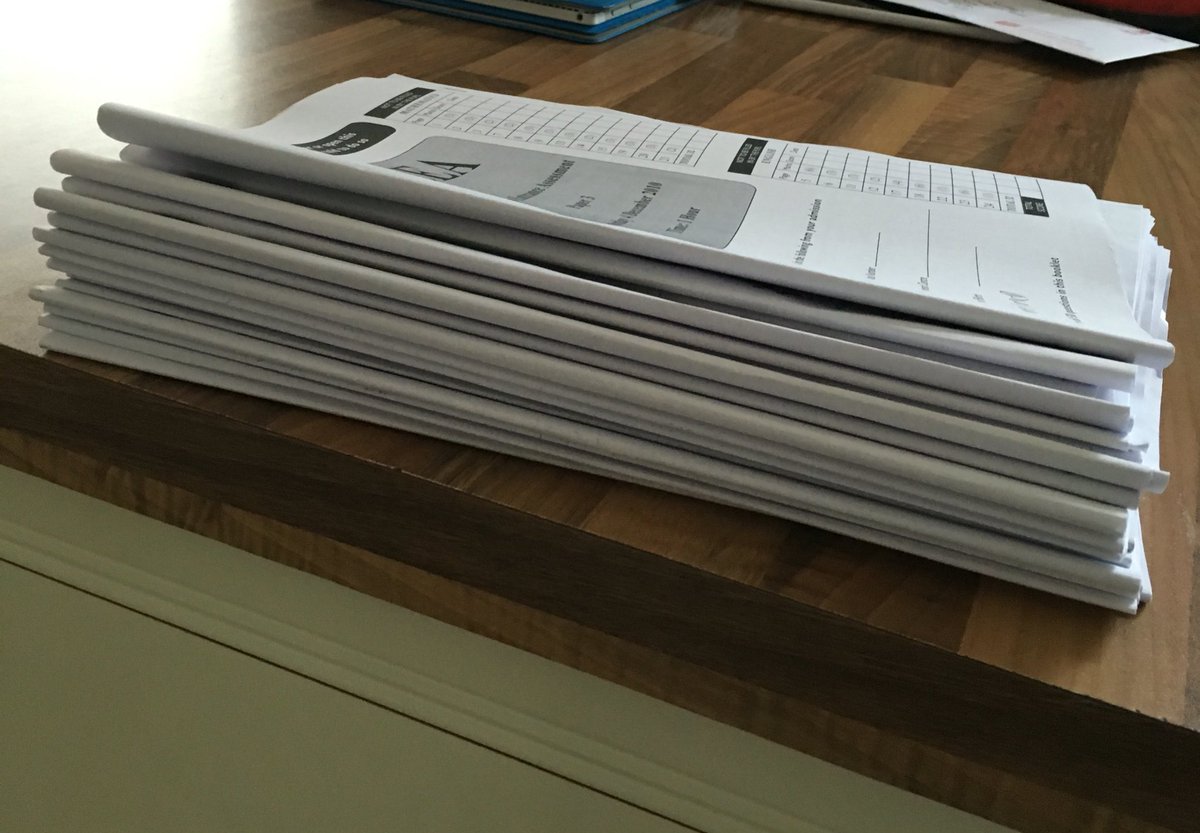 I oppose the selection process at the age of 11 in Northern Ireland for a number of reasons. However, and with the demand of parental choice, I had been preparing children for these tests over the past 8 years – going in the face of Departmental policy and Trade Union advice. There was a promise from me that the quality of the education in my class wouldn't be compromised and I feel that I have lived up to that promise in this time – through the testimonials of children and parents alike and my own personal educational achievements – regardless of a child's intention to sit an entrance test to a grammar school. A lot of this has involved unpaid after school revision classes, as well as marking and evaluating practice papers in my own time and running two days of classes in the October Mid-Term break to ensure that the children felt confident facing the series of a potential 5 tests over a 4 week period. That adds up to hundreds of unpaid hours dedicated to this testing regime when I could have been planning even better lessons and having more inventive ideas for the whole class.
The announcement of Peter Weir to not penalise schools for preparing children for these entrance tests should have been welcomed by me – shouldn't it? I can now legitimately prepare the children in class time, as well as running revision classes in curriculum time – and having the opportunity to drive the children even further because the Education Minister has given me permission! No more worrying about when I can fit in the practice tests – I can now do them whenever I want – the Minister said it was fine!
Instead it filled me with a real sense of depression. My Facebook post ran my initial thoughts:
Hurrah! Rejoice! The Education Minister has endorsed a two-tier approach to education!! What a great guy, building his policy on research and international studies into selection and its implications. So excited now to be able to reclaim my afternoons from getting and organising past papers, analysing results and not teaching a revision class / giving unpaid tuition or interrupting my Mid Term break for more unpaid tuition! I'll now be able to do it all legitimately during school time and ensure that the curriculum is scrapped to clear the way to legitimately gear children up for a series of unregulated tests that are being further endorsed by our (loosely described) 'education' minister…. Yes, NI does have the best pass rates at GCSE and A-Level… What's under-reported is the highest rates of adult illiteracy and innumeracy in the UK in an education system that's supposed to be the envy of others. I'm sorry, but all I want to do is give the best to the WHOLE class, not just those who are being prepared for a test that the 'education' minister has just now legitimised. NI education is just another political football for a bunch of people building their power base on fear and anger. Rant over… Now to actually go and try to make a difference…
(In) Sensitivity
It is all around us – that feeling that we must 'do others over' to get on in the world. I get a real sense that we must be better than 'the other person' to have something that they will be envious off – whether it is the materialistic drive in our consumerist society or the 'right' to a Grammar Education. I despair at the legitimacy the 'Brexit' vote gave to some of the xenophobic and racist people around us (and this DOES NOT mean the vast majority who voted 'out' because of their own concerns about EU policy) – the rise in hate crimes; the joy these 'people' have at shouting abuse at their neighbours, telling them to 'go home, we voted out'; the air of superiority in the 'Little Britain' mindest and how, as the dawn broke on the 24th, the main leaders in the Brexit campaign melted away realising that there was no way they could live up to their promises. Look at how quickly the Conservative government are backing away from the extra funding on the NHS and education that was promised and how the 'Points-Based' system on immigration is being very publically dismissed. It is a sense of pointing the finger of blame that is giving Donald Trump some level of legitimacy and garnering support – blame, blame, blame…
Grammar schools in Northern Ireland are not the panacea of Education that some will have you believe. Yes, if you are allowed to take the top 25% of high performing children at the age of 11 – then you are almost guaranteed to be getting better results than non-selective post-primary schools – but at what cost?
My own experience of a grammar school as a parent didn't get off to the best of starts when in the Year 8 Parent/Teacher meeting I was told to expect my child 'to regress for the next 3 years as we need to teach to the average.' The drive is purely on results in GCSE and A-Level – and all schools should be accountable but, again, at what cost?
In a recent survey carried out in 24 countries last October the Organisation for Economic Co-operation and Development 'found that England and Northern Ireland was ranked 22nd for literacy and 21st for numeracy', surmising that 'this low level of adult skills inevitably impacts on the success of the economy as a whole.'
We do have excellent performing students in the top areas but we have a woeful 'tail of under-achievement' that needs to be tackled to truly make Northern Ireland fit for the 21st Century.
Private Concerns
My concern is that the Minister's guidance will now give some schools permission to 'fire ahead' with Entrance Test preparation to the detriment of those children in the class who don't want to be involved or can't be involved. I can only hope that this doesn't happen but as more and more expectations are heaped onto classroom teachers, I fear that this test preparation is going to be prioritised as schools chase the 'Gold Medal A Grades' to show how good their pass rates are for the selection tests. Now, we will be faced with more weekends of marking and analysing practice and past papers for tests that have no regulation, run by private companies that are charging up to £48 for the privilege (£72 if it is a late entry!). Personally, I would rather be researching and planning lessons; working on improving my own practice and marking to improve the academic performance of all of my class in this time, instead of marking for these tests.
And don't think that the burden of blame for children not performing in these tests won't shift. In this unregulated system, before the Minsiter's decision, parents looked for the support of schools to assist them in the decision to prepare for the entrance tests. It will now become expected that this is all done in school now – changing the dynamic. Trust me, I've already been privy to an email already…
I hope I am proved wrong but in the prevailing wind, I don't think so.